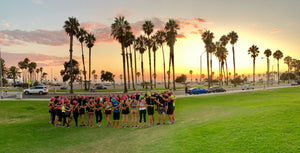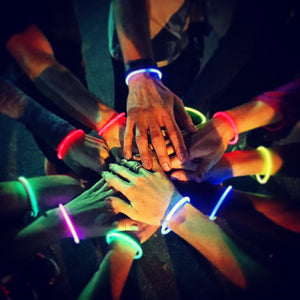 Included in Your Membership
* Four EAC training sessions per month
* One cross-training studio session per month
* A nation-wide community of training partners and friends
* Post-run "No Shower Happy Hour"
* 25% off all EAC Gear
* Custom workout playlists each week
EAC is Changing the Game
Our members are thought-leaders in the fields of fitness, health, media, tech, fashion, music, entertainment, and education. With the common bond of fitness, we seek to inspire innovation & collaboration in the EAC community with the relationships forged in collective sweat and during our "No Shower Happy Hour."
Our Unique Approach to Training
Electric Athletic Club training sessions incorporate speed workouts and circuit training in addition to traditional road runs. We collaborate with local studios to blend yoga, spin, and bootcamp-style training into our regimen. We are training you to become a balanced, well-rounded athlete, not just a runner. Run Hard. Pub Hard.
Work Hard and Play Hard
EAC's training program includes road runs, speed work, circuit training, and cross training sessions at local fitness studios. Following each workout is a "No Shower Happy Hour" where the Crew continues to socialize and share a few well-earned beverages. Membership with EAC includes many other perks including special events and gear discounts.